After some delays due to certification, the new Tramino trams for Braunschweig have finally entered into service last Monday. The first two pictures show unit 1451 running on line M5.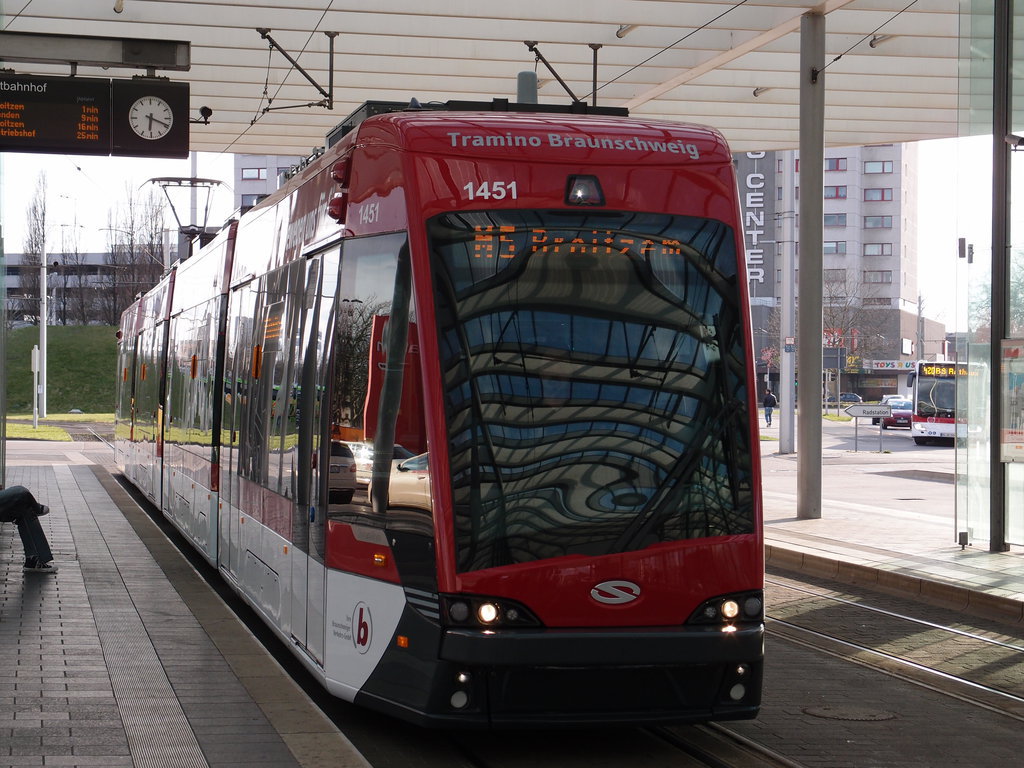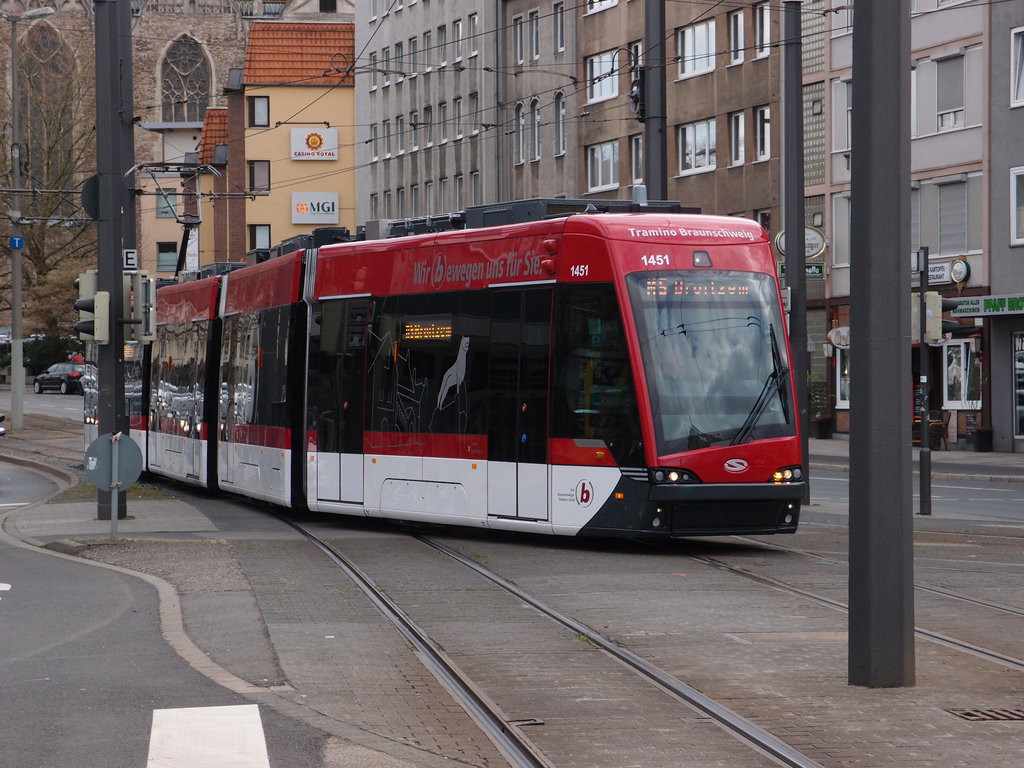 As can be seen on the next picture, the interior looks quite modern as well.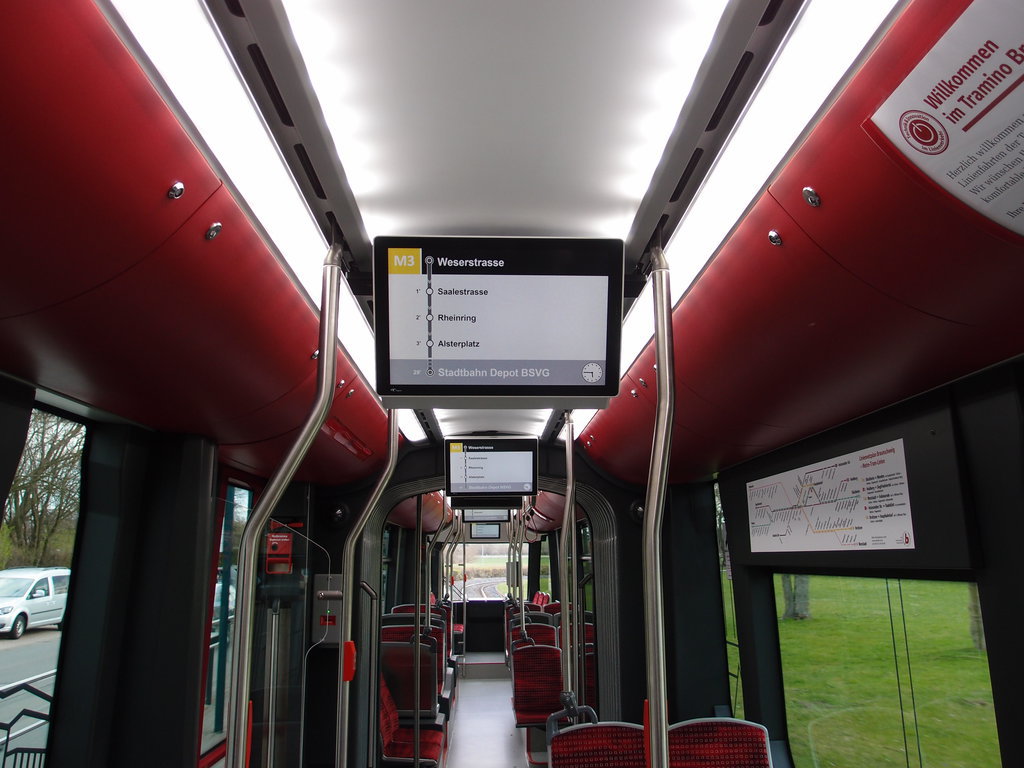 Green lights above the doors indicate that the vehicle may be entered.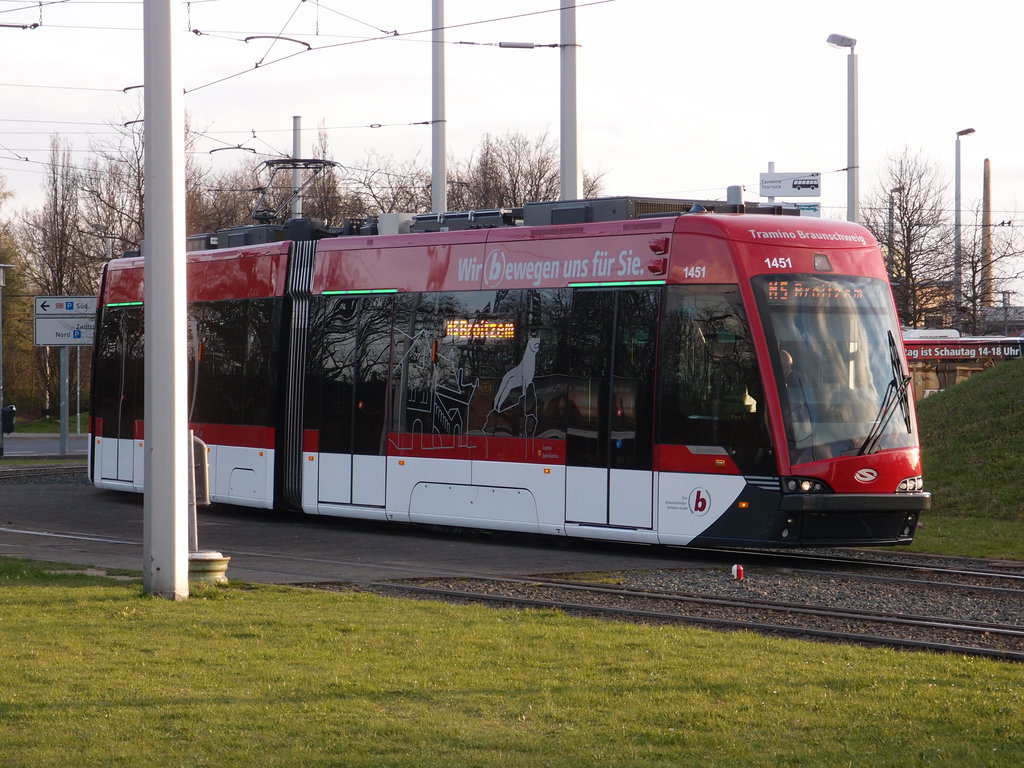 The next picture shows unit 1451 standing next to one of its ancestors built in 1995.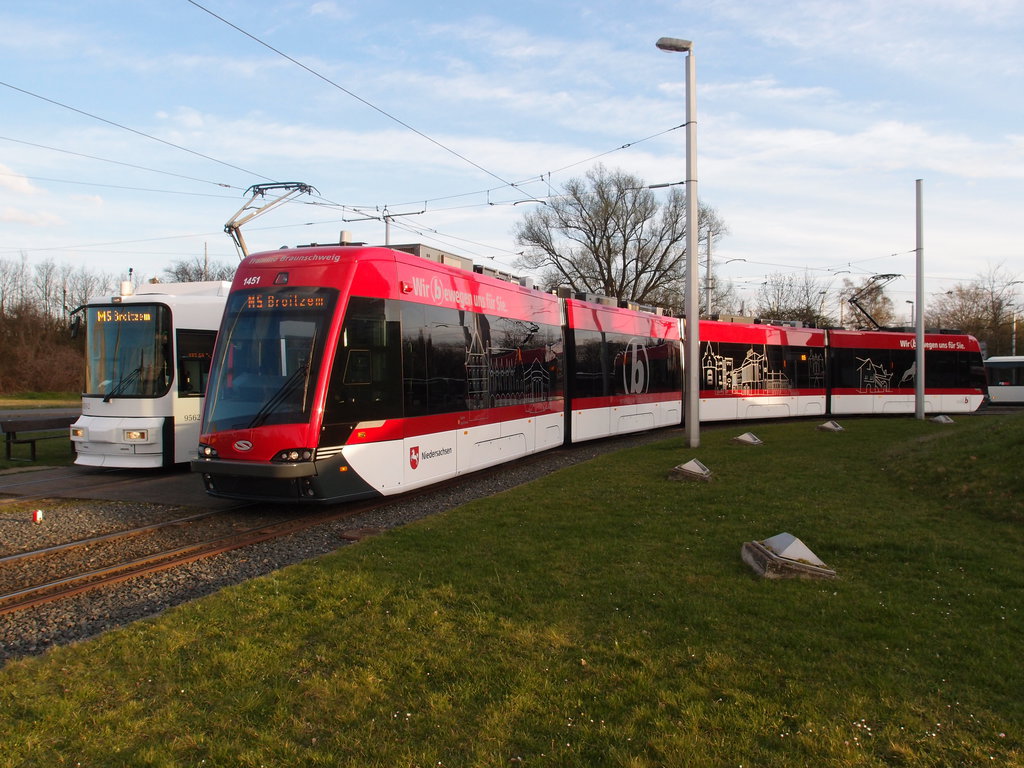 Finally, a bonus picture of a tram from the 2007 series coupled to a trailer built in 1974! These trailers will probably be retired as soon as enough new trams have entered into service.